Story Trails are coming to the Nature Center
Monday, March 5, 2018 by ncabc-wp-admin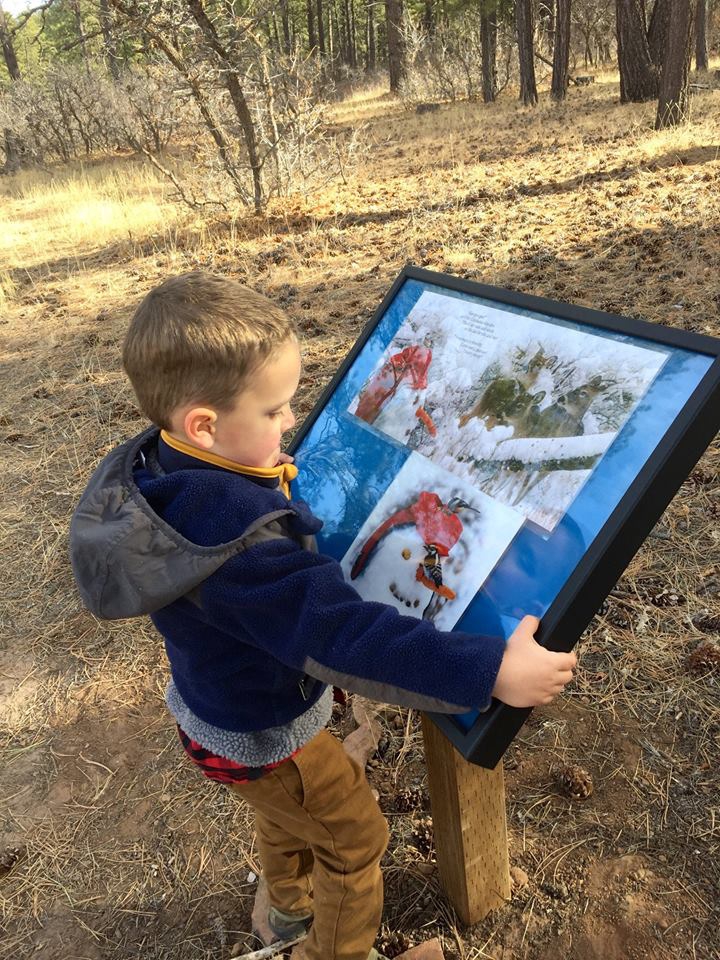 Imagine you are taking a walk through our Nature Center and you come upon a page from a children's picture book, laminated and mounted on a stake in the ground. As you walk along the path, you discover another page, and then another, and you realize you're reading a story!
Our story trails combine the pleasures of reading wonderful children's books aloud with all the joys and benefits of walking together outdoors. The Nature Center Story Trails are a fun, educational activity that places the pages from a children's story along a trail at the Nature Center. Our story trails are a way to inspire parents, teachers, and other adults to take young children outdoors to enjoy reading stories together, and to help build children's interest in reading while encouraging healthy outdoor activity for both children and their grown-ups.
If you donate $200 we will name a story name in your honor or in honor or memory of a friend, a relative, or even a pet! Just go to our Donations page and register to donate a story box today.
---