Welcome
The Nature Center at Butler Corner is a place where children and adults can come, walk, listen to birds and pine trees sing, breathe in the fresh air, and discover all that nature has to offer in the outdoors of Southwest Colorado. With a least three bio-regions, from semi-desert with sage brush, foothills with gamble oak, and mountains with Ponderosa pine, and a combination of all three, there is a diverse amount of animals and vegetation to come discover and learn to conserve and enjoy without disturbing habitats.
The ranch, located just outside the town of Dolores in Southwest Colorado, is just an hour away from Mesa VerdeNationalPark.The Nature Center at Butler Corner, has been in the Butler family for more than 90 years. W.L. and Mary Butler raised twelve children on the land, then after World War II, Paul and Marjorie Butler raised four children in the same place -a wonderful place for children to grow, to discover wildlife, to respect and care for nature, and become stewards of the land.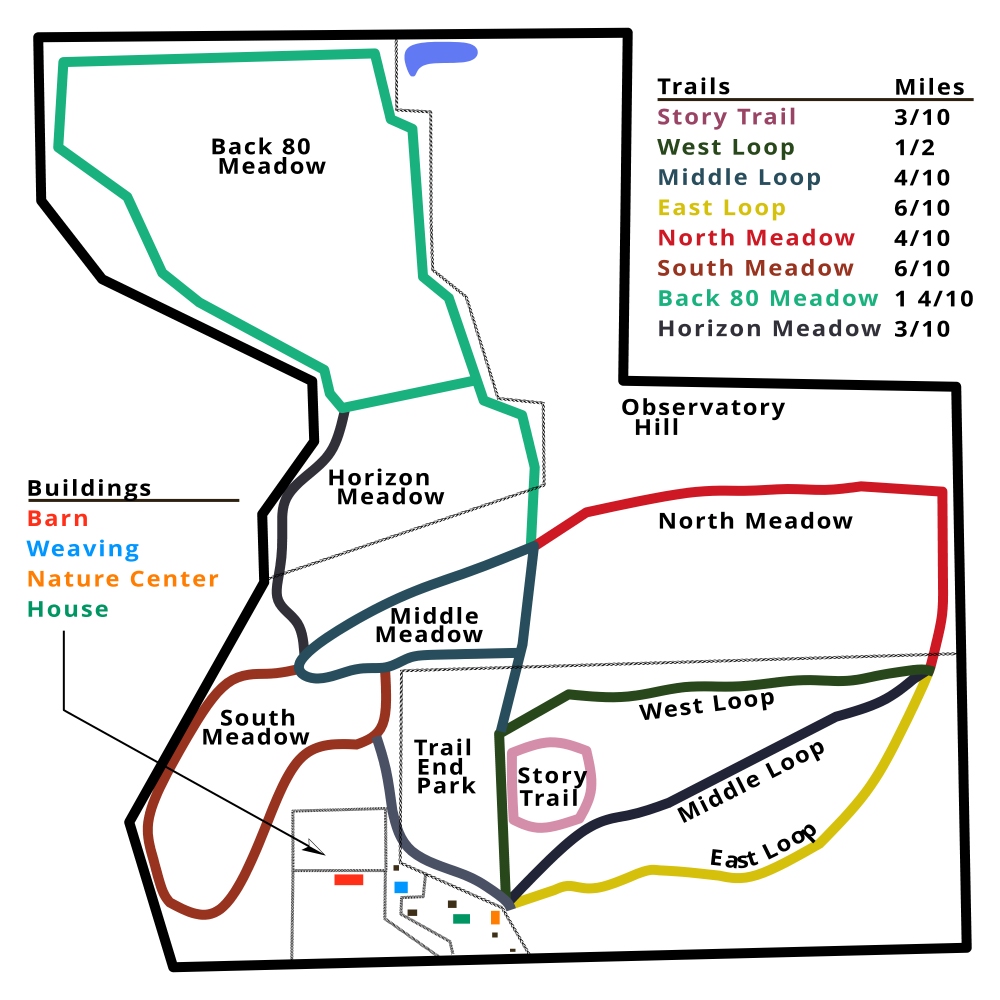 We offer yearly memberships for individuals or families. Otherwise, the entrance fee is $5 per person or $10 per family. We also have Nature Center memorabilia for sale. You can visit the Weaver's Studio where we offer weaving and felting lessons and sell yarn, fiber, and woven items.

LOCATION
20503 Road 31 Dolores, CO 81323
The Nature Center at Butler Corner has hosted more than 2000 visitors, from as far away as France, Finland, Japan, the Philippines, Canada, and from 21 states in the USA. Our visitors have represented groups includ-ing the Farmington Writers Group, Sleeping Ute Mountain Chapter of the NSDAR, Cortez Garden Club, Family Reunions, Senior Citizen Artists, Summit Ridge Womens Club, several Boy Scout Troops, and many
classrooms from local school districts.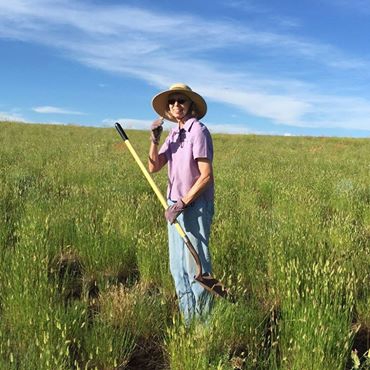 After teaching school for 31 years and being a children's librarian at the Dolores Public Library for twelve years, Miss Kathie founded The Nature Center at Butler Corner.