World War II Memorial
Tuesday, April 9, 2019 by Kathleen Butler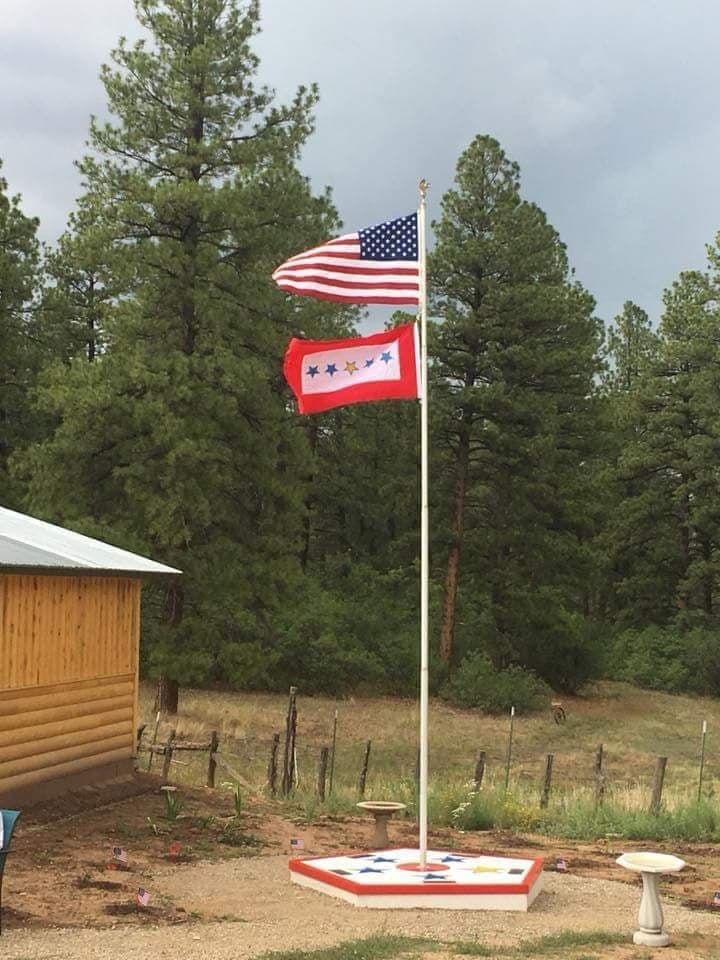 As many of you know, we celebrated the dedication of the Butler World War II Memorial in July of 2018. It was built with donations fom many people. The builders were Tom Butler, Jon Butler, and Jake Butler, three generations in the line of Paul E. Butler. It was designed by David Butler and Ferrell Greenlee.
The memorial is dedicated to the memory of five Butler brothers, all of whom fought in World War II, Paul Edward Butler, Robert Maurice Butler, William Harry Butler, David Wayne Butler, and Wilbur Thomas (Dopey) Butler. Only Harry never returned, having been killed in an airplane crash over England.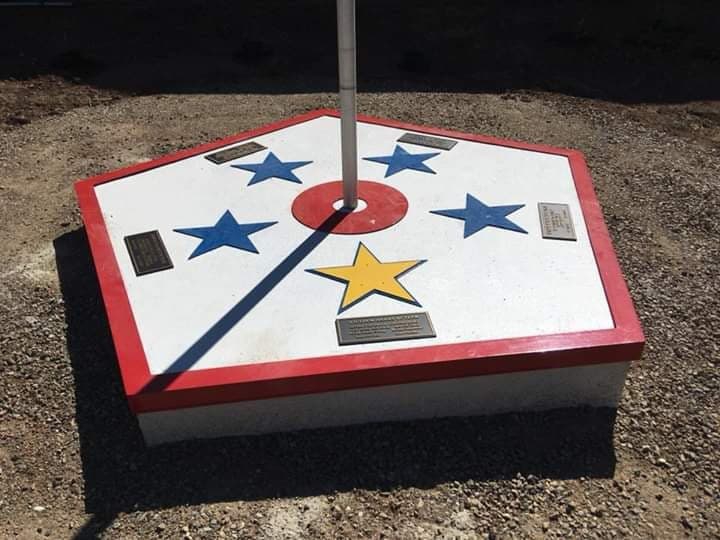 Four of the stars are blue, the gold star for Harry. Each star has a brass plaque beneath it with each of the brothers' names, dates of birth and death, and service in the war. Beneath the flag of the United States of America we are flying the five star flag in recognition that five brothers all served in the war at the same time.
---